Continuing Education
Max Taylor attends multi-day seminars each year not only in Texas but all over the U.S. in venues such as Chicago, San Diego, Orlando, Atlanta, Las Vegas, and Oklahoma. These are taught by pond builders with decades of experience, they are not simply manufacturers' reps or distributors. It is important to Magnolia Ponds to stay on the cutting edge of pond construction, fish health, equipment, and regulations affecting our industry. Over the years, Max has become a speaker at many of these events due to his knowledge, experience, and customer service.
ACCOUNTABILITY
The owner of Magnolia Ponds is on every job. We do not try to work multiple jobs at one time. The owner visits the jobsite each day and is often on the jobsite supervising and taking part in the construction of your project. We do not send out sub contractors and hope they get it right.
Insurance
Magnolia Ponds has maintained $2,000,000 aggregate liability insurance since its inception. This is a responsibility that some builders neglect. However, their short-cut leaves you exposed to all liability associated with your pond's construction and the finished product.
Worker's Compensation
We feel that protecting you is important. Protection of our employees is also important. Very, very few pond builders or landscapers have worker's comp. Why? It puts more money in their pocket. But where is their responsibility to those who labor? Is the builder relying on your homeowner's policy to cover the worker in case of an accident? If they don't care about their own employees, will they care about you after your check clears the bank?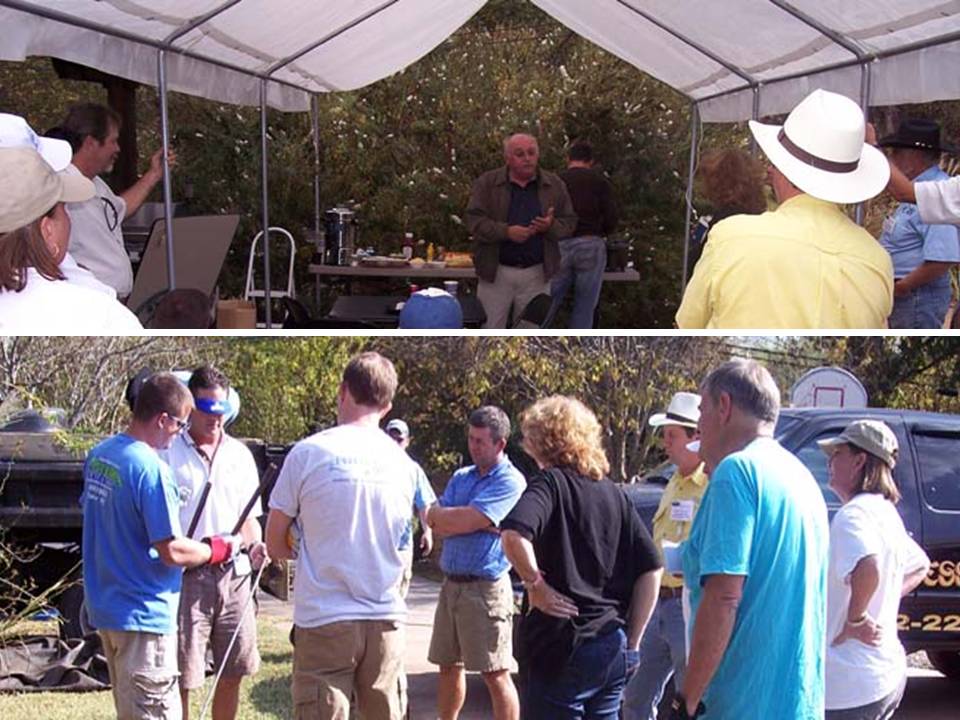 =============================================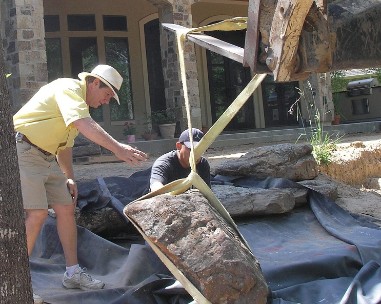 ===========================================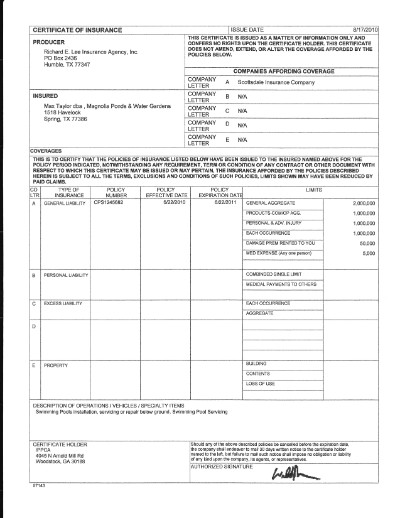 -------------------------------------------------------